MMOGA reviews: 😱 Is it a scam or a reliable site? Read before you buy!
Advantages

Large choice in games, coins and key deals
Best price available on all platform

Disadvantages
Delays noted in the delivery
Buying currencies and other in-game items can be hard and not to mention expensive. Aside from this, it is also typical that you will have to look for currencies and other services of each item on completely different platforms. This means that you would need to navigate through different sites to get what you need for each of the game you are playing.
With MMOGA, this is no longer a problem. This site offers various currencies and other power leveling items for almost all of your games. MMOGA sounds like heaven for any gamer but like anything on the internet, we should be wary of its authenticity. On this article we will look at whether or not MMOGA could be trusted and if it is worth your money.

What is MMOGA? Is it gamer's paradise or just a scam?
MMOGA or Massive Multiplayer Online Game Association is an online mediator for in-game products. It prides itself as one of the trailblazers in the European Market and has been around since 2004. It first opened to the German market and has now expanded to cater to English, French, and Spanish speakers.
They offer virtual currencies and other services for various games. Some games that it caters to are classics like World of Warcraft, Maplestory, and Final Fantasy. It also offer coins for FIFA and level ups for NBA 2K. If you are one of those who are still hooked on to Pokemon Go or any other mobile game, you will be glad to know that MMOGA also offers services for you.
The Websites according of your language : mmoga.co.uk, mmoga.es, mmoga.fr
Although mmoga.co.uk is the main website for English speakers, MMOGA can also be accessed on mmoga.fr (for French speakers) and mmoga.es (for Spanish speakers). There is no huge difference between the sites aside from the language so we will be reviewing all of them as one.

The great thing about mmogo.co.uk is that it has both a desktop version of the site and a mobile version. This is great for those who want to purchase their items through their mobile phones. The overall interface is easy to navigate. It has tabs on top of the webpage which gives you direct access to whatever page you might need. It has a dropdown menu for the games where virtual currency is available. In case you have a hard time looking for any game you can simply search for them as well on the in-website search engine.

Although navigation is pretty straightforward, most pages do contain a lot of graphics. This is definitely appealing to the eye but it may be troublesome for those who have slow internet connection.
Ordering and Payment Methods on mmogo.co.uk
Shopping at mmoga is quick and easy. Just choose what item you would want to buy and in just a few more clicks you have your purchase already. Aside from being convenient, this site also offers the best prices and deals for virtual currencies and other items. In fact, MMOGA usually offers the cheapest deals daily.

What people like about online services is the abundance of payment methods and mooga.co.uk is no different. In fact, mmoga offers you more payment methods than most websites. You can pay via your good old debit or credit card, through PayPal and other online payment services. You can even pay using your mobile phones and bank transfers. But what really makes this all inclusive is that it even accepts BitCoin payments.
Click here to select the best games and coins on Mmoga
Speed of Delivery : when will you receive your purchases
The speed of delivery for your purchases depends on the particular item you are getting. For example, if you are buying game cards you should expect that you receive your item within 5-10 minutes. This means you can continue playing your game without any further delays. On the other hand, virtual currencies may take longer to be delivered but you should expect to receive them within 24 hours.
Customer Reviews and Testimonials about MMOGA
No matter how much we go on and on about the product, the only way to truly see how great MMOGA is is by looking at reviews and testimonial by previous customers. This will give us a peek into the service and the products they offer without having to purchase it beforehand. To ensure that there would be no biases we would only look at reviews on TrustPilot, a third party website.

Overall, MMOGA received mostly favorable reviews from previous customers. Past customers mostly praised it for the top notch discount prices that the site usually offers. Even if you head onto the website now, you will see that most of the items on their homepage are at least 10% off of the original price.
Aside from great prices, people were also impressed at the speed of delivery. Those who bought game cards even claimed to receive their items within just 60 seconds. Of course this depends on the availability of your item. For virtual currencies, it is not as fast but items were received within the day.
Although MMOGA has been around for a while and has a great record, it is not without its faults. We mentioned that it received praises for the speed of transaction but it also received complaints for it. Some reviews claim that they did not receive their item until three days after their purchase. You should note that these reviews are few and they were attended to by the dedicated customer support team.

Pros and Cons of MMOGA : 😱 Scam or a reliable site ?
Below we will give you a run-down on the pros and cons of MMOGA so you can decide easily if it is the right online mediator for you.
Pros
MMOGA has been in the business for 14 years now and is considered to be one of the pioneers in the online mediating business in Europe.
They cater to a wide variety of games so you would not need to buy other items for other games you may play elsewhere.
They have a dedicated customer support team which is available to help you with any difficulties with ordering or receiving your items.
It offers the cheapest prices and the best deals on the market.
They have a variety of payment methods so it is great for people who need flexibility. You can also be assured that payments are always secure and no information would be given to third parties.
Cons
Delivery of game cards and currencies are not always on time.
The numerous graphics on the page can cause delays in loading the page especially if your internet connection is not top speed.
They might also ask for additional verification like identification cards during checkout.
Our Verdict : Reviews about MMOGA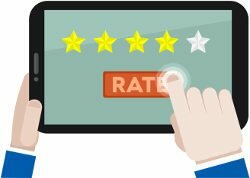 After going on the website and going through the reviews it has received, We would say that we highly recommend MMOGA. It is trustworthy and delivers what it needs to on time. It also offers the best deals so you can the most out of your money. Aside from all these, what really sets it apart from other gold sellers and online mediators is its staying power. The fact that it lasted in the industry for 14 years shows that they provide great service and that their customers also have confidence over their products.
So if you are a gamer who's looking for a hassle free and inexpensive way to purchase level ups, game cards, and virtual currencies then MMOGA is a great choice for you. If you have other additional information on MMOGA please comment them below. Happy gaming!